Posted 2/24/2020 by Bright Event Rentals.
Gus Galanis, Event Director, Bright Event Rentals, Los Angeles
How does working with a high-profile wedding differ from working with other types of weddings and events?
The first, and I think the most important, is that there is always going to be a level of security and anonymity that must be maintained when discussing the event.
How hands-on and involved are the typical high-profile clients in the planning process?
It varies. I think the biggest decisions that they weigh in on are the design. Many previews are held with sometimes elaborate stagings so clients can see what they are getting. More often than not we do not interface with the client directly but through an event planner. However, there are clients who want to be on the ground level and involved with many of the decisions.
How do you work with the entire creative team when planning a high-profile event such as a celebrity wedding?
In many ways. Establishing scope of work and timelines and accurate diagrams is key to the execution of the event. And depending on the client, there are those times when we all weigh in on the esthetic.
How far in advance do you start the planning process for a "typical" high-profile wedding?
Depending on the scope, at least a year.
What's the biggest challenge vs. greatest reward when working on these types of events?
I think that the biggest challenge is the propensity to change things constantly and or add things to the scope of the event. The greatest reward is being able to leave the event and know you did the very best you could and that it was appreciated and met with positive acknowledgement.
Can you tell us about the circumstances that make a high-profile wedding memorable?
There are two areas that come to mind. One is the scripting of personalized vows. Some are so heartfelt that they just take your breath away. The second area would be the surprises that occur at the party. A special performance, song or dance that no one knew about always adds an element of fun.
What makes Bright brighter than the competition?
Our dedication to being an active team member to the production. You can have all of the right product but if your customer service is lacking it won't matter.
Photo (above): Planning and Design by Bob Gail Events | Venue: Ojai Valley Inn
Photo (above): Callaway Gable Studio | Planning and Event Design: Levine Fox Events |
Venue: Private Estate at The Madison Club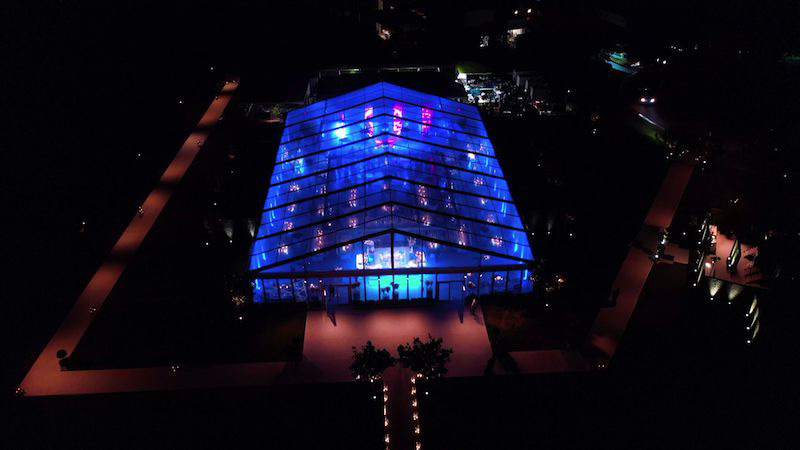 Photo (above): Callaway Gable Studio | Planning and Event Design: Levine Fox Events |
Venue: The Madison Club
Photo: Planning and Design by Simply Troy | Venue: Hotel Bel-Air