Posted 6/10/2019 by Bright Event Rentals.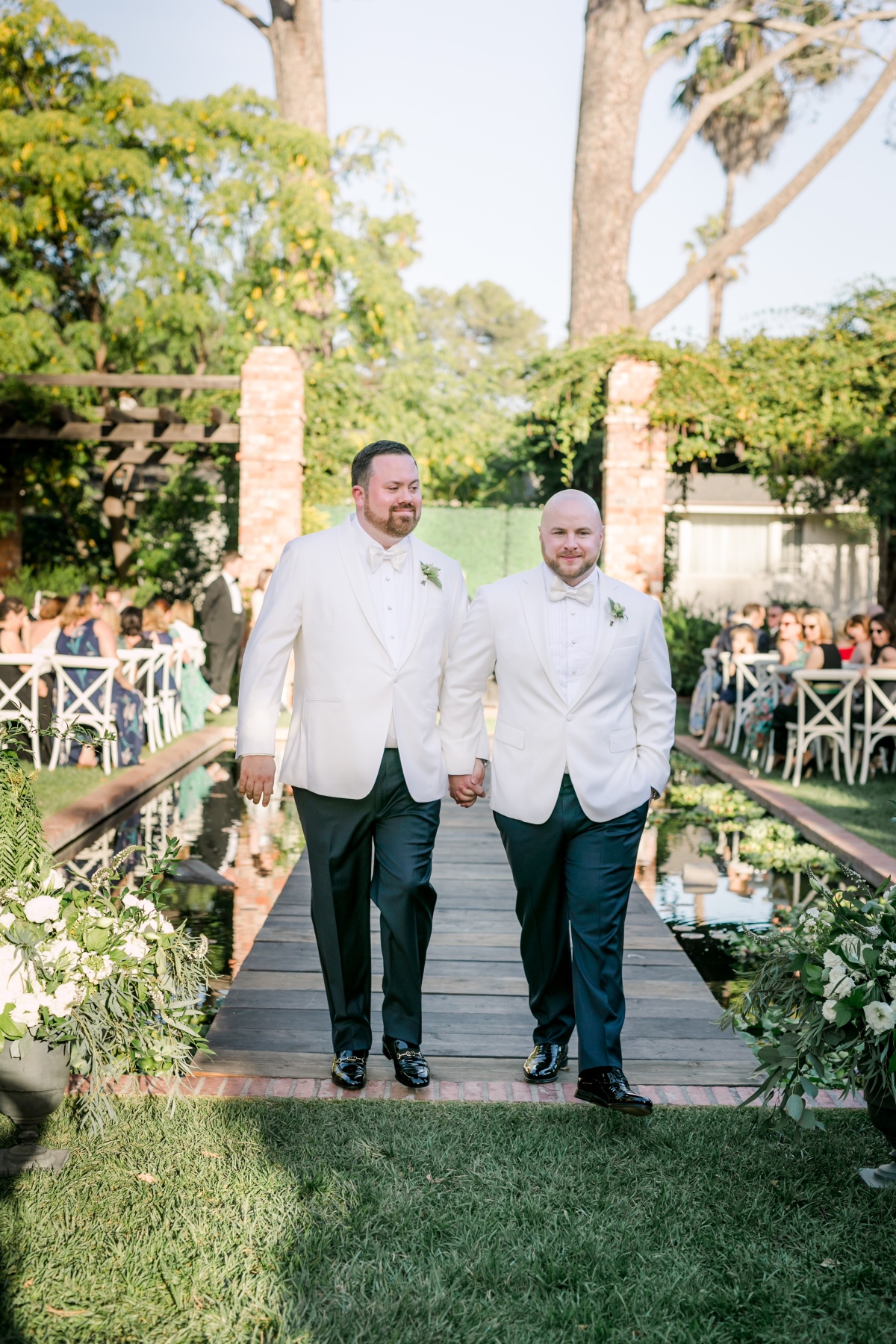 Bright Event Rentals is thrilled to have been a part of this beautiful Santa Barbara wedding ceremony that was featured on Wedding Chicks! This beautiful pond-side ceremony was just as beautiful as the global love story behind it and we were so grateful to have been a part of the day by contributing our _____.
To read a quote from the feature and get a sneak peek into William and Andrew's special day, keep reading.
"William and Andrew's love story is one that spans the globe, literally! They met in Dublin, had their first date in London, and now live in Hong Kong. Their gorgeous wedding at Belmond El Encanto in Santa Barbara was a true celebration of their lives together, and it's off the charts beautiful!
Magnolia Event Design and Planning made their intimate wedding vision a reality, and included personal details throughout the day of some of their favorite things. It's a love story you have to read to believe, so keep scrolling for more and be sure to visit the full gallery on this one captured by I Heart My Groom, because the venue is stunning!
Thank you to Wedding Chicks for this beautiful feature. To see the full love story and catch a glimpse of the beautiful day, click HERE!