Posted 6/10/2019 by Bright Event Rentals.
We're feeling inspired after being featured in Inspired By This for our involvement in this picturesque San Francisco beach wedding. Coral colors and a coastal vibe in every element, it was easy to fall in love with this bayside ceremony and we were so grateful to be involved. Take a look at what our friends at Inspired By This had to say, and don't forget to take a look at the full feature!
"Take us to the beach, where the vows are written on rolls of parchment and read on the sand, and champagne is sipped seaside. This beachy, living coral color wedding inspiration takes place at the beautiful Cliff House in San Francisco and captures the true essence of living coral in its natural state. Up against the the rocky shores and gray-blue waters, the color pops and breathes even more life into the setting. And the bride and groom's disposition is just as lively as they dance and dip as the waves roll away behind them. Their smiles are as wide as the beach and as bright as the feature color. We have a feeling you're going to love this, and feel mighty inspired…"
Thank you to our Inspired By This friends for the fabulous feature, and congratulations to the happy couple!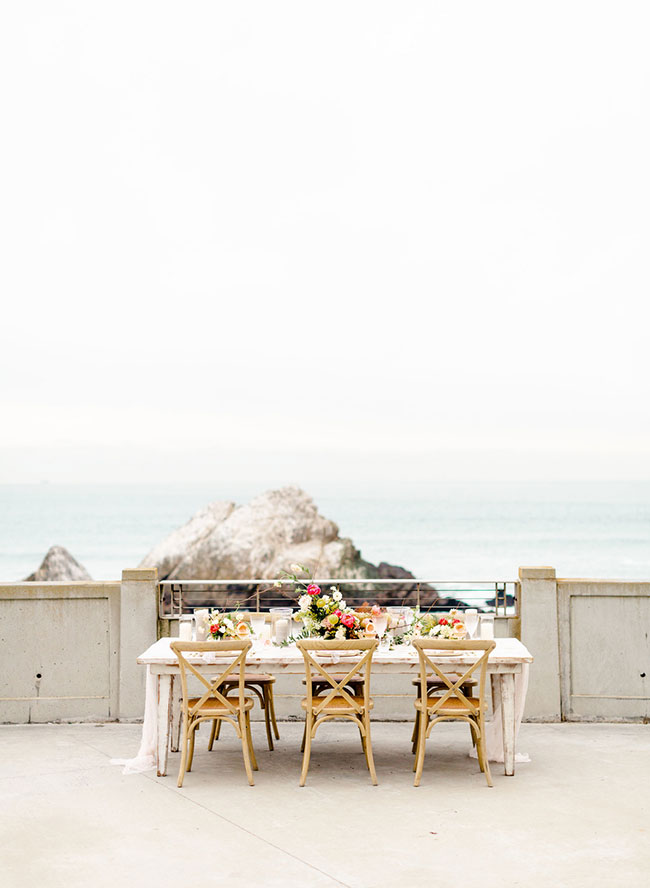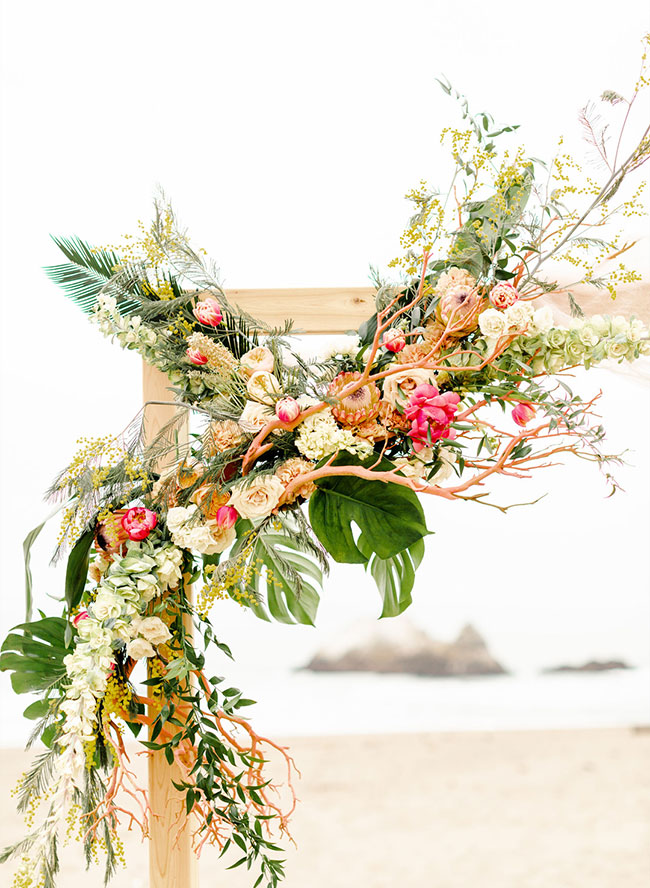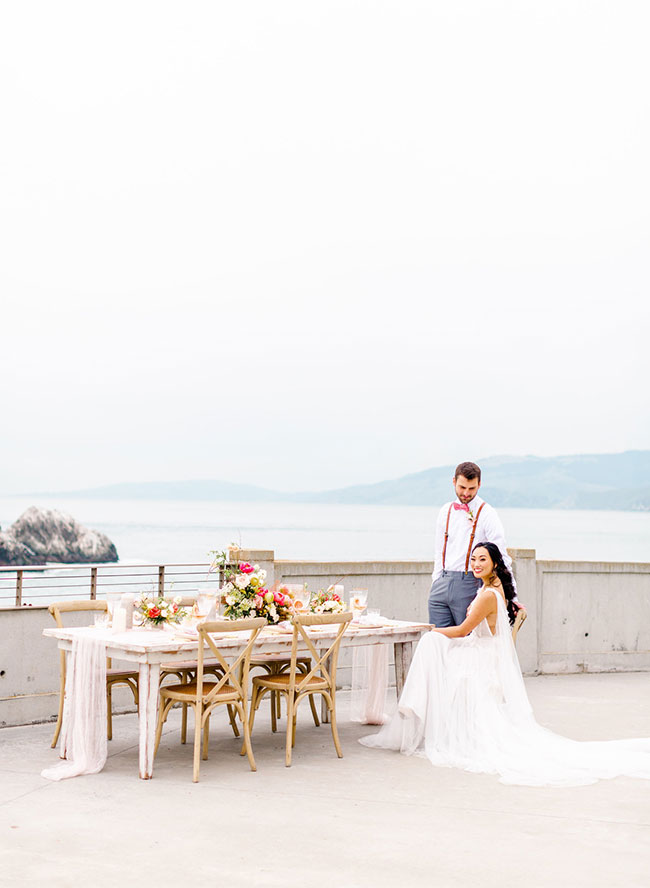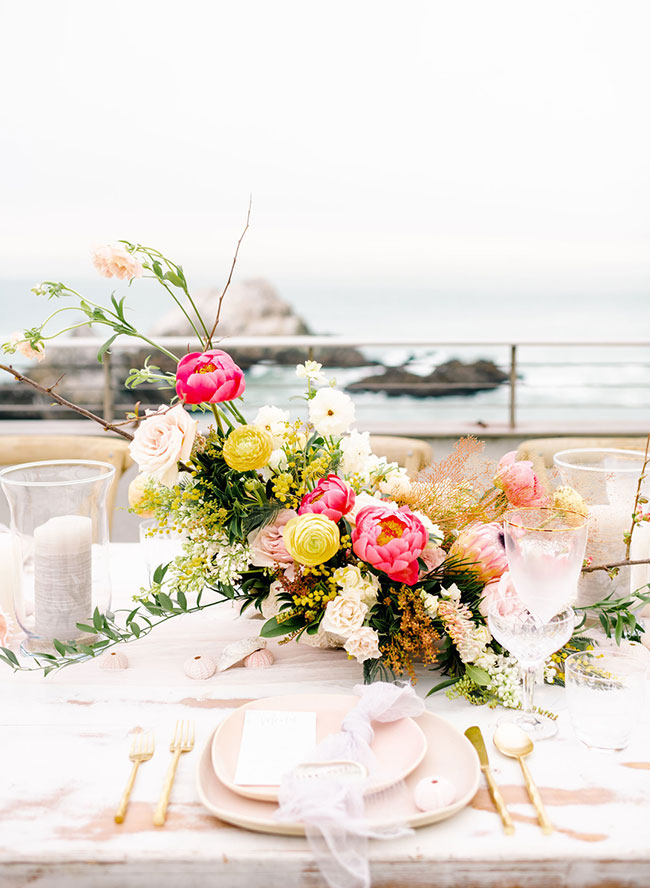 PHOTOGRPAHY:CMSOURS PHOTOGRAPHY
VENUE:CLIFF HOUSE SF
COORDINATION, STYLING:CAMELLIA LANE EVENTS
FLORALS, CALLIGRAPHY:SWEETNESS AND LIGHT FLOWERS
DRESS BOUTIQUE:LOVELY BRIDE
DRESS DESIGNER:MARCHESA NOTTE
SHOES:CHRISTIAN LOUBOUTIN
JEWELRY:JENNIFER DAWES DESIGN
DESSERTS:RACHEL'S CAKES
HAIR & MAKEUP:AMI MAKEUP
TABLE, CHAIRS: BRIGHT EVENT RENTALS
CAKE STAND:JULIA'S CAKE STAND RENTALS
RUNNERS, RIBBON:EMMA LINH
CALLIGRAPHY:SWEETNESS AND LIGHT
SECOND PHOTOGRAPHER:D FOSTER PHOTOGRAPHY