Posted 10/7/2019 by Bright Event Rentals.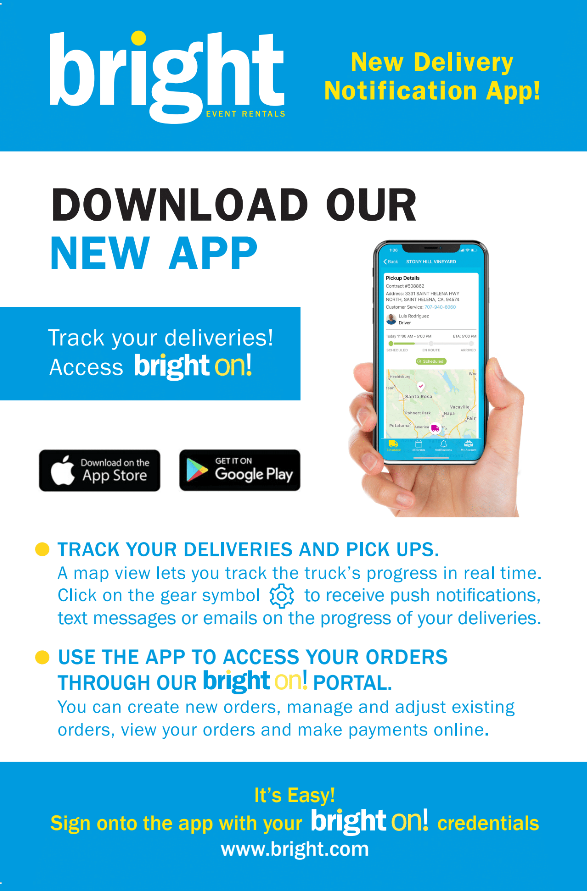 Bright Event Rentals Announces The App that will
BRIGHTEN Up Your Event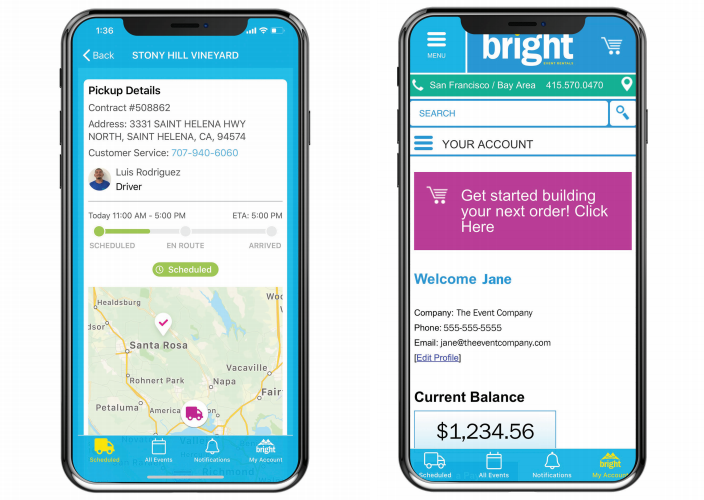 Bright Event Rentals is excited to announce the app that will brighten the lives of Event Planners!
How do I use the App for my orders?
After downloading the App you need to make sure you are signed up for a Bright On! Account.


To Sync the app with your orders and deliveries use your Bright On! Credentials when signing up for the App.
Select the "gear" icon to opt in for updates through push notification, text or email so that no matter how crazy your day gets, Bright will keep you in-the-know.
It's that simple! Now you are ready to:
Track all your deliveries and pickups in one place, with a map that gives you real-time updates on your Bright rental trucks progress and location.
Make a quick adjustment to your order, or start a new order access.
Make payments or deposits.
Now take Bright with you wherever you go!
Download today!