Posted 10/7/2019 by Bright Event Rentals.
With a commitment to service excellence and creating personalized experiences for each client and event, it's no wonder why 24 Carrots is one of Southern California's most celebrated catering and event companies. Their unique and inventive approach to the culinary arts has earned them awards and respect amongst their peers in the industry and the clients that they've built long-lasting relationships with. With our similar approach to business philosophies and relationship building, we were proud to support 24 Carrots at their Chef's Table event!
To celebrate the recent addition of Chef Nick Webber to their team and the opening of their new state of the art headquarter in Orange County, 24 Carrots hosted an intimate Chef's Table event for local media and event industry professionals. Guests were invited to tour their new expansive facilities followed by a special dining experience that took place in the heart of their HQ - the kitchen!
To make the occasion truly personal and intimate, the dining tables were arranged so that guests were only seated along one side of the table, providing them direct views of the kitchen and the chefs hard at work. The tabletops were set with minimal decor and featured modern floral pieces and assorted air plants. Our Ink Flatware was paired with our grey Lisbon Stoneware and Opus Stemware at each place setting and a custom printed menu displaying what guests could expect to be served that evening completed the tabletop.
Thank you to the 24 Carrots team for allowing Bright to be part of your magnificent culinary event!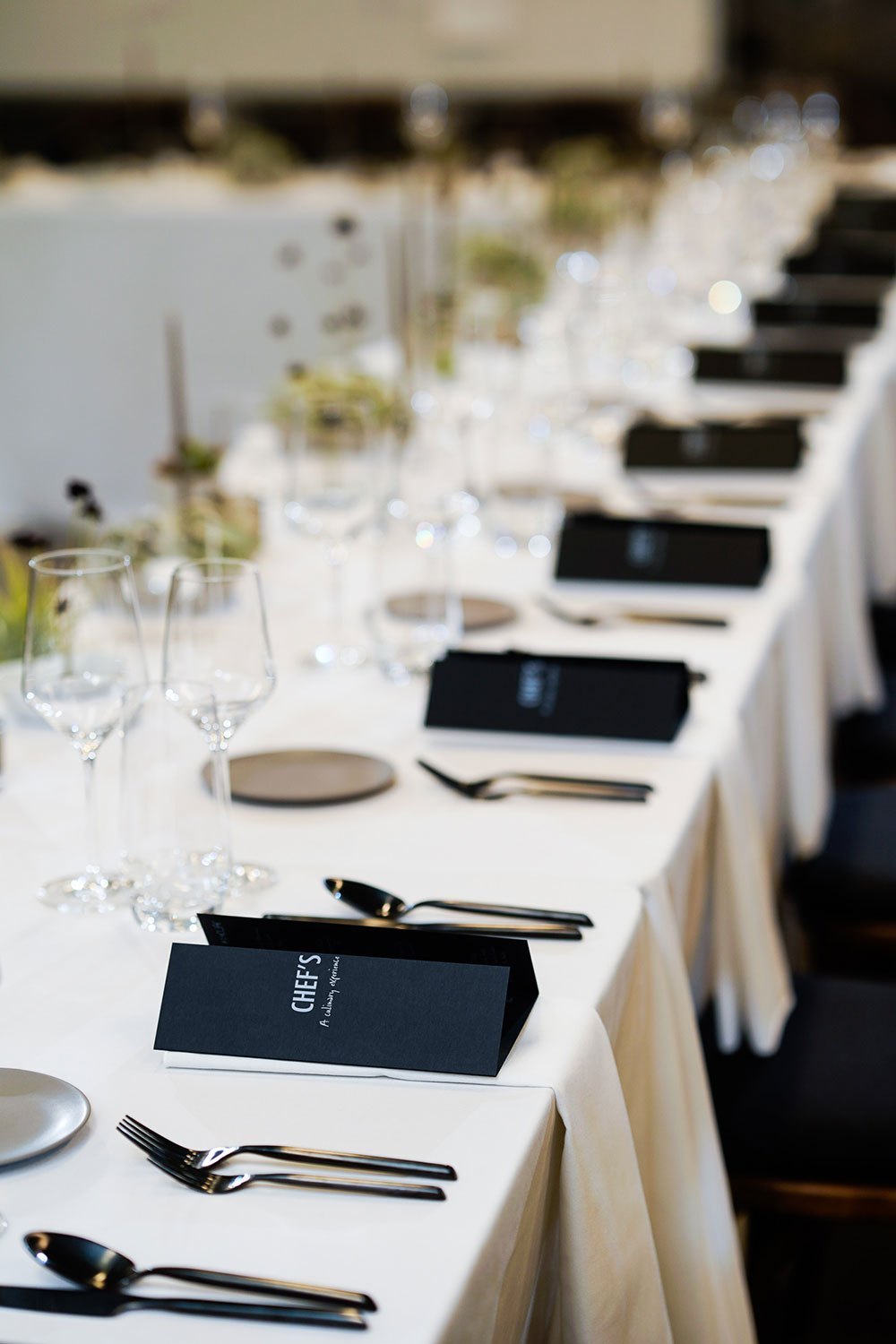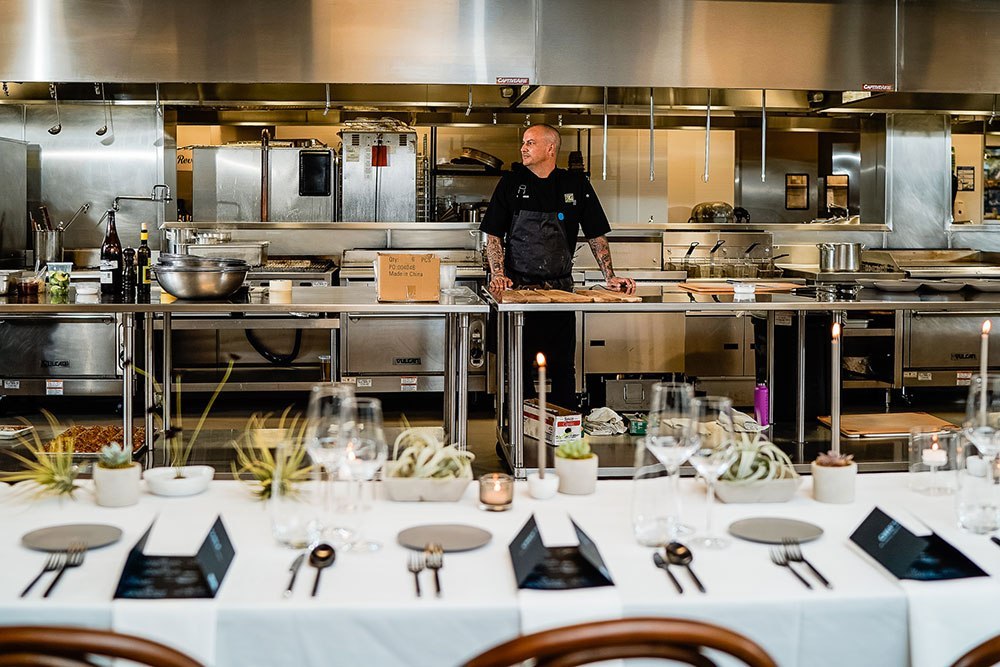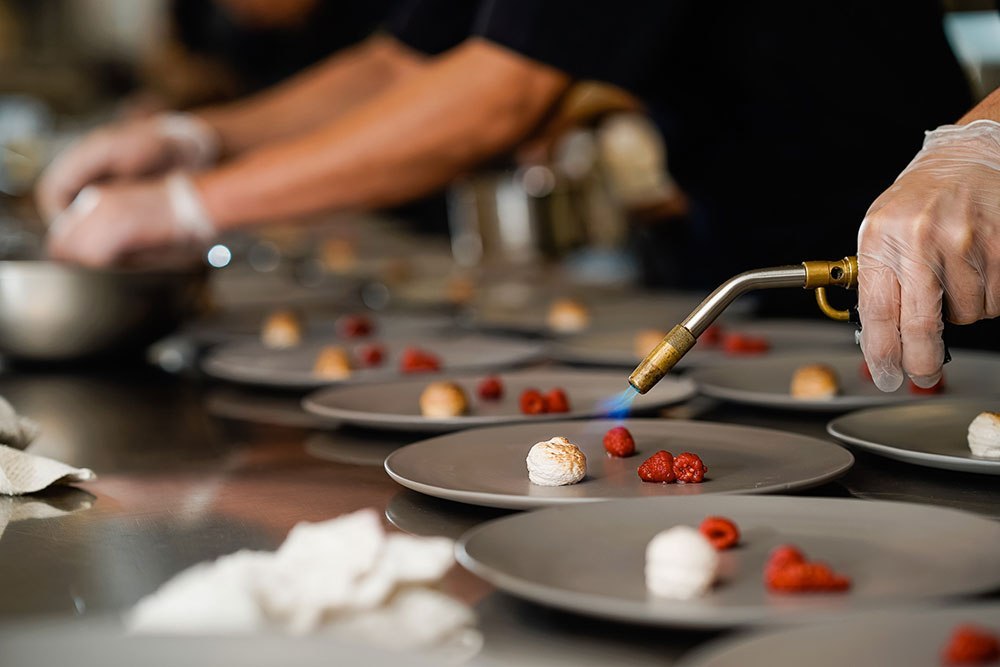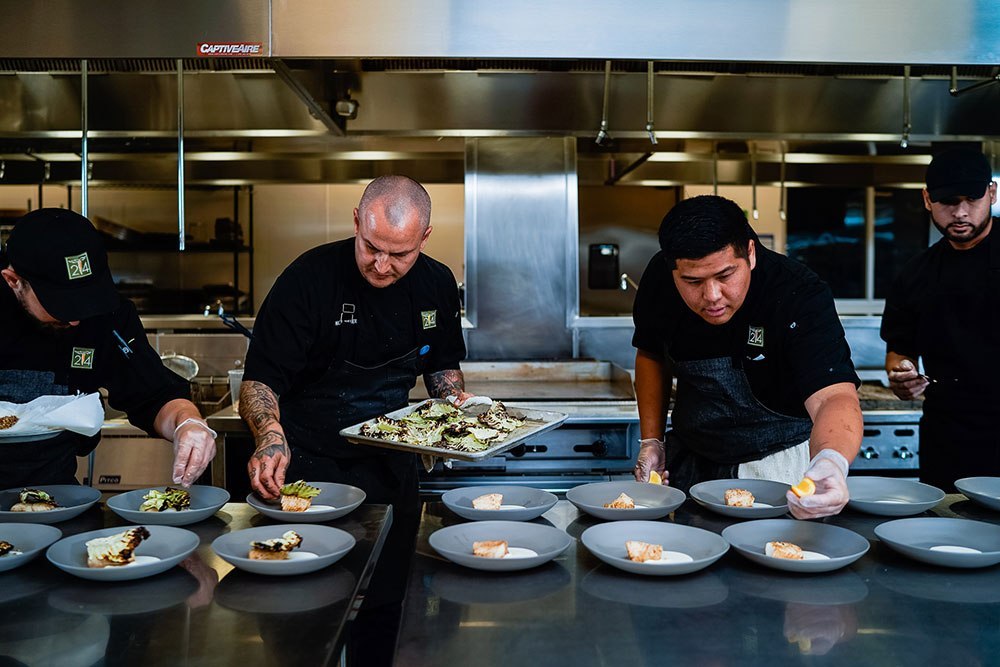 VENDOR CREDITS:
Photography: Villa Visuals | Host & Catering: 24 Carrots | Rentals: Bright Event Rentals | Floral Design: Lavenders Floral